Grey's Anatomy: 15 Times the Grey-Sloan Dream Team Faced Impossible Odds
The staff of Grey-Sloan Memorial are getting ready to face an impossible procedure. But that's nothing they haven't faced before, right? Whether they are saving trauma patients, or removing inoperable tumors, it seems like the surgical dream team at Grey-Sloan has seen in all.
Let's take a look at their impossible track record of amazing surgical procedures seen on Grey's Anatomy.
1. When the human two-by-four came into the OR.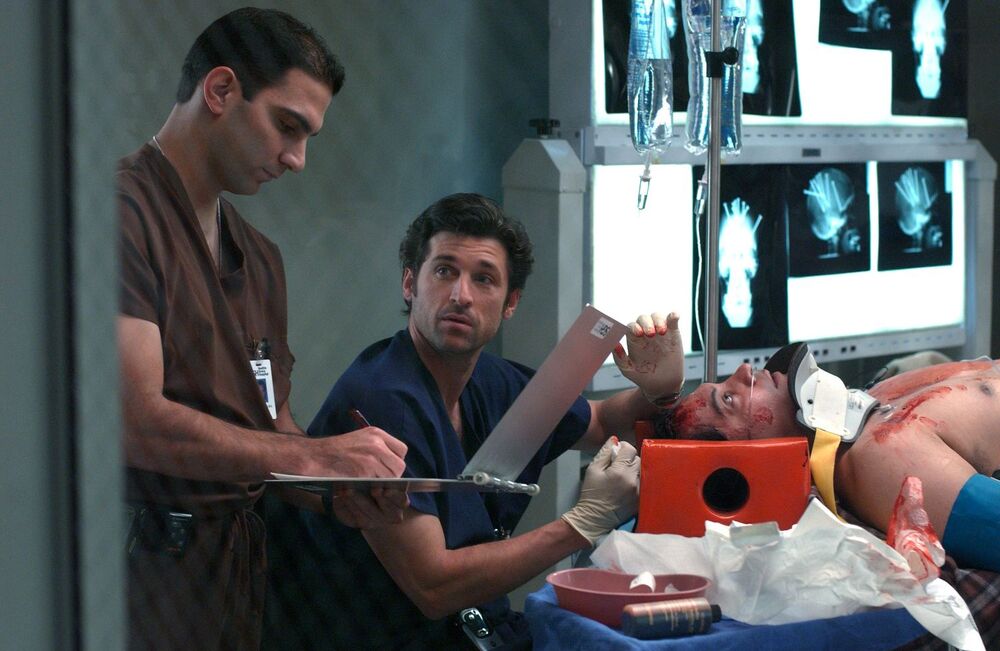 In Season 1, Jorge Cruz fell down the stairs while holding a nail gun, and ended up coming to Seattle Grace with seven nails in his head. The doctors found it surprising that he was still alive but unable to see.
The research on similar cases indicated that the best approach was to remove the nails quickly, and watch for bleeding. Derek was able to remove the screws but a conversation with Jorge's wife led Meredith to suspect that something else was going on.
While Jorge woke up the next morning, an MRI showed that he had a tumor in his hypothalamus. The tumor was located in the part of his brain where his personality resided. Derek could remove 99% of this tumor but not all of it, due to its fuzzy edges. With chemo and radiation Jorge could have five to ten good years.
An alternative was proposed, which would only give him three to five good years. Jorge and his wife choose the surgery.
2. The lady with the giant tumor.
The first season also introduced us to Annie, a patient who came in with a record-breaking tumor. After ignoring it for a year and a half, Annie's mom made her come into the hospital when she was having trouble breathing.
The tumor was pressing on her diaphragm and a team of doctors had to resect the tumor. Despite their best efforts, Annie died on the table.
3. The time they killed Joe and brought him back to life.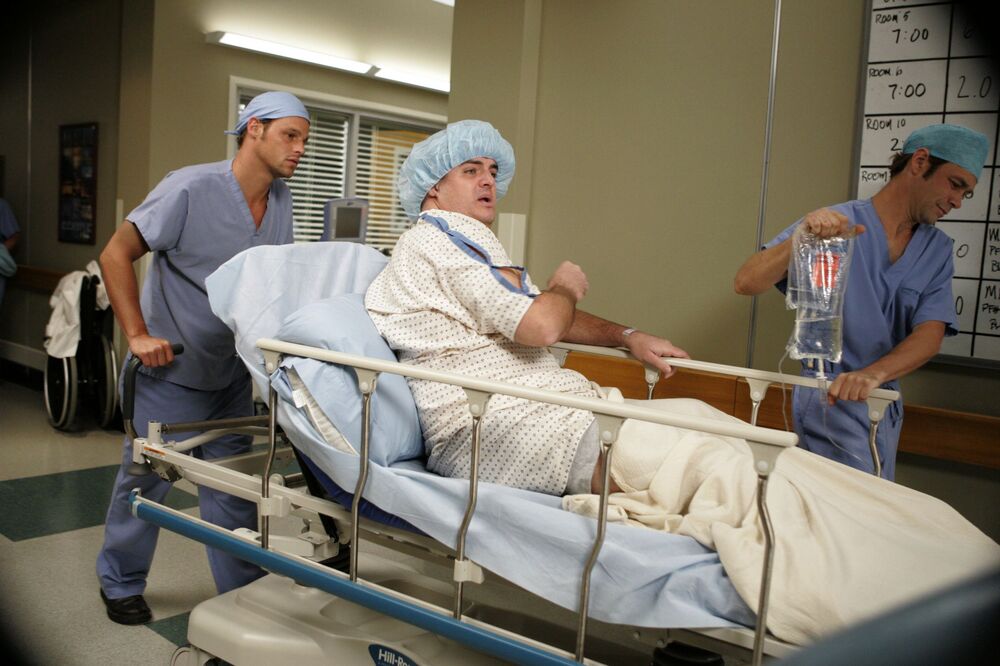 Who didn't panic when Season 2 started and Joe collapsed on the floor of his bar? It's a good thing his bar was across the street from the hospital, and that most of clientele are doctors and paramedics.
Joe was diagnosed with a basal artery aneurysm, which required a stand-still operation to remove. The operation was expensive and Joe was worried he would have to sell his bar. Of course the doctors aren't about to let that happen.
The doctors found a loop-hole to cover the cost of the procedure. Since Joe was clinically dead, they were able to donate his body to science and get a grant to cover the substantial cost of the surgery. The procedure was a success, and Joe made a full recovery.
4. The case of the two strangers impaled by a pole.
In "Into You Like a Train" we met Bonnie and Tom. They were strangers that were thrown together by this freak train accident, and by the time they were sent into surgery the doctors realized that they may only be able to save one of them.
When the pole shifted and Bonnie started crashing, they moved her off the pole. Once she was moved to the operating table, Derek and Burke began operating on Bonnie with Meredith and Bailey retracting, but then Burke determined that her aorta is shredded and she was bleeding out.
Tom was losing pressure and everyone—with the exception of Meredith—moved to work on him. Meredith yelled:
"What about her? We can't just abandon her! We can't just abandon her!"
And she continued to work on Bonnie, until Bailey walked over and said that there was too much damage, and they had to let her go. Bailey called time of death and later Derek talked to Bonnie's fiancé. Tom was asleep in a hospital bed while Burke talked to his wife.